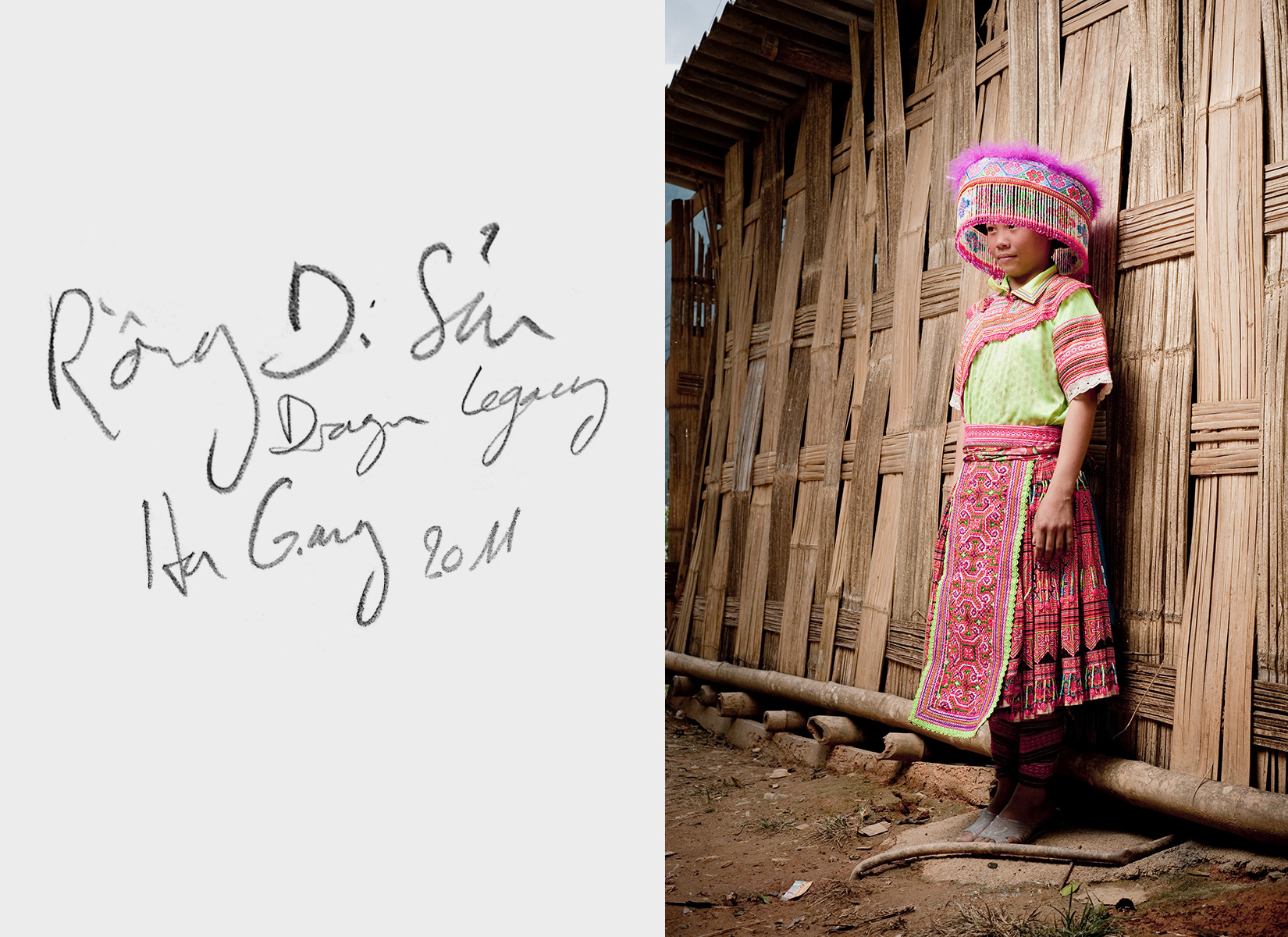 Rồng Di Sản, Dragon Legacy
Part 01 - 2011
Ethnological Portraits Project
All of this started while I was staying in Vietnam a year ago. I went north, where I met people from different minorities in Ha Giang province and Sapa's area. During my first journey to Sapa, I met the fellow who became my guide for this adventure.
From Hanoi, I organized our tour among the ethnic minorities with the help of my new friend. A month later we were riding an overloaded motorbike - typical vietnamese style - across Ha Giang province where my friend/guide was originaly from. We went through the most various and beautiful landscapes, we rode dirt roads, drove through rice fields and rivers, we climbed numerous passes and went down many steep tracks to get to the most remote villages. We met people from twelve different minorities along this trip, most of them were quite surprise to see us. What was the point to take portraits of them? Though, most of the time we were very well received with tea and the famous local alcohol named Ruou (pronounced Zio), sometimes we were invited for diner or a wedding or two. It was a great follow up of adventures and surprises.
This entire photo project turned out to be more and more interesting when I showed up in Hanoi Museum of Ethnology with a book of these photos. After a very positive meeting with the person in charge of the international relations, I knew I will come back to keep shooting with the different minorities in Vietnam. I took portrait of twelve minorities that time, fourty-two remains.
It sounds like I will travel this country several time again in the next years. I kind of like this perspective.